_________________________________

The 2019-2020 Department of Arkansas Commander is Doyle Batey of Post 1 in North Little Rock

****************

The American Legion Department of Arkansas

****************

THE NATIONAL VETERANS EMPLOYMENT & EDUCATION COMMISSION AWARDS

and recognized individuals across the country who had established outstanding records

in the employment and retention of workers with disabilities.

****************

****************

Two National Commander's Incentive Programs for this year

****************

A review of the limitations on The American Legion becoming involved in partisan political activities.  It may not.

********

The wearing of the cap and usage of The American Legion emblem

********

Ally-White Post 52 Mountain Home - July/August 2019 Newsletter "The Bugle"
********

Saxton-Willis Post 64 Heber Springs - 3rd Quarter 2019 Newsletter
********

Sign up on the Department of Arkansas

arlegion.org news & information mailing list.

Click on the "Join Mailing List" link above to subscribe to receive news & information


Welcome to

The American Legion

Department of Arkansas


Are you a member of

The American Legion?

Do you need to

Renew your membership?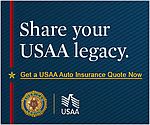 Arkansas Legion Family polo shirts

are now available to purchase.

The red shirt will be offered with a left breast pocket and in a ladies cut without the pocket. These 3-button shirts are a 50/50 blend of cotton and polyester.  The State Diamond is embroidered on the right side.  Legion Family is stitched on the left side above the pocket and on the left sleeve.

Net proceeds from the sale of these shirts support the Department of Arkansas Legion Family programs.

Order your Department of Arkansas  Polo Shirts  HERE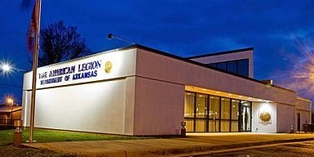 P.O. Box 3280 -- 7th & Victory Street Little Rock, AR 72203

Toll Free/Mobil Link: 1-877-243-9799

501-375-1104 -- Fax: 501-375-4236