Flag Education & Protection


Citizens Flag Alliance

P.O. Box 7197

Indianapolis, IN 46207-7197

(317) 630-1384

____________________________________________________________

"The Congress shall have power to prohibit the physical desecration of the flag of the United States."

A proposed amendment to the United States Constitution:


In 1989 the Supreme Court, in response to a flag burning by a communist, amended the Constitution by inserting flag burning into the Bill of Rights. Their decision took away a fundamental right of the American people, a right we possessed since our birth as a nation, the right to protect our flag. We believe that decision was an egregious error and distorted our Constitution. We do not believe the freedom to burn the American flag is a legacy of the freedoms bestowed on us by Madison and Jefferson and Washington and the other architects of our Constitution. To distort the work of these great men, to put flag burning side by side with pornography as protected speech, is outrageous.

Since 1994 the Citizens Flag Alliance has petitioned the Congress for the proposed amendment. With the help of millions of people and an overwhelming majority of U.S. lawmakers, it has come within one vote of congressional approval. With full determination to meet its objective of returning to the people their right to protect the flag of the United States, the Citizens Flag Alliance will continue its pursuit of the amendment in the 110th Congress. We encourage those who support this objective to take their concerns to all federally elected officials, urging them to adopt the amendment and let the people decide, through the process of ratification, the fate of their flag.


Welcome to

The American Legion

Department of Arkansas


Are you a member of

The American Legion?

Do you need to

Renew your membership?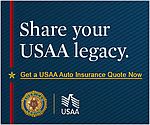 Arkansas Legion Family polo shirts

are now available to purchase.

The red shirt will be offered with a left breast pocket and in a ladies cut without the pocket. These 3-button shirts are a 50/50 blend of cotton and polyester.  The State Diamond is embroidered on the right side.  Legion Family is stitched on the left side above the pocket and on the left sleeve.

Net proceeds from the sale of these shirts support the Department of Arkansas Legion Family programs.

Order your Department of Arkansas  Polo Shirts  HERE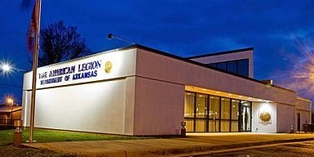 P.O. Box 3280 -- 7th & Victory Street Little Rock, AR 72203

Toll Free/Mobil Link: 1-877-243-9799

501-375-1104 -- Fax: 501-375-4236