********

********

Department Convention for 2016 will be Friday, Saturday, & Sunday, June 10, 11, & 12, 2016.

The D.E.C. meets at 0900 Friday, June 10, 2016.

General Joint Opening Session begins at 10:00 am

********

********

Proceeds will be used to support the National Emergency Fund, Operation Comfort Warriors,

Fisher House as well as other needs of Veterans and their families.

********

National Headquarters has received a number of questions concerning the wearing of The American Legion cap, which is basically our official uniform, as well as questions concerning the use of posts for campaign events, and the legality of accepting donations from candidates or any other political entity.  I think you will find the answers in the information provided.

********

2016 Department War on Drugs "Just Say NO" Drug Poster Contest Info
____________________________________________________________

____________________________________________________________

This site was last updated: May 23, 2016
On the World Wide Web since 1998

Legion, Auxiliary & SAL emblems courtesy of American Legion National Headquarters, Indianapolis, IN

Department of Arkansas Headquarters building photo courtesy of Past Department Commander Jake Greeling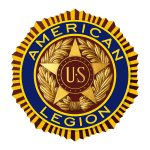 P.O. Box 3280 -- 7th & Victory Street Little Rock, AR 72203

Phone: 1-877-243-9799 (toll free)

501-375-1104 -- Fax: 501-375-4236

Welcome to

The American Legion

Department of Arkansas

Are you a Veteran?

If eligible, would you like to become a member of

The American Legion?

Are you already a member of

The American Legion?

Do you need to Renew

your membership?