2017-2018 Department Commander Mike Westergren

Post 91 Beebe, AR

Comrade Westergren is a paid Up for Life member of the American Legion and 13-Year member of Garner Brothers Post 91, Beebe.  At post-level, he has served as Adjutant, Children and Youth Committee Chair, Vice Commander, and Post Commander.  He is a life member of Veterans of Foreign Wars and Disabled American Veterans.

His Legion experience includes being the Northeast Area Vice Commander for the Department of Arkansas.  He has served as District Six Commander and District Six Executive Committeeman along with terms as District Vice Commander and Financial Officer.  He served five years as the State Chairman of the Children and Youth Committee and continues to serve on this committee.  He is a member of the American Legion Centennial Committee, and Editor of The Arkansas Legionnaire.  He is one of six Department Legionnaires who attended the 2016 Train-the-Trainer event in Texas which helped him develop the MyLegion.org training held during our 2017 mid-winter Legionnaire Training Program.  He has served on the  American Legion National Americanism Committee representing Arkansas in matters relating to our Children and Youth Programs. 

Comrade Westergren is married to Carol Westergren, past Auxiliary Department President and Auxiliary National Executive Committeewoman.  He has three adult children and one step child along with 6 grandchildren.

During his term as Commander he is continuing the effort to expand the programs that our Department has developed over the past few seasons including Post Officer Training and revenue enhancement.  Membership growth and revitalization are focus areas on his agenda.  He is developing new posts in areas that are underserved by active Legion Posts and is working on a program that can encourage younger veterans, especially active duty military, to join the Legion.  He states that we are only two years away from our 100th anniversary celebration and will use this next year to complete the final plans to ensure that we properly commemorate this event.

Comrade Westergren expresses that communication and exposure are critical to the success of our Department.  He is ensuring that the media is provided a steady stream of press releases to recognize the accomplishments of The American Legion.  He is working toward reestablishing our presence as a recognized Veterans Service Organization in the eyes of public.  He is also working toward improving the communications we have with the other state veteran organizations. 

    Current Projects include:

•

Procuring flagpoles for the Central Arkansas Veterans Homes
•

Hosting a L.E.A.D. Training event in Arkansas to certify Department Legionnaires as trainers
•

Mid-Winter Training Event: Post Commander, Adjutant, and Service Officer development
•

Centennial Event Planning
For more information, please contact the American Legion Department Adjutant, at

(501) 375-1104, or visit the American Legion Department of Arkansas Website at: www.arlegion.org.
eMail Commander Westergren
Michael Westergren is the 2017 – 2018 Commander of The American Legion Department of Arkansas. He is a qualified and experience officer of the American Legion who has been providing assistance and support to our "Four Pillars of Service".

He is a U.S. Air Force Veteran with 23 years of service on heavy airlift retiring in 2003 at Little Rock AFB.  His eligibility to be a member of the American Legion was first earned by serving during the Panama Conflict along with continued service during the Persian Gulf Conflict and War on Terrorism. 

He holds a Bachelor of Science Degree in Education from Arkansas State University graduating in 2014 using the G.I. Bill; he has taught Math at Carlisle High School.


Welcome to

The American Legion

Department of Arkansas


Are you a member of

The American Legion?

Do you need to

Renew your membership?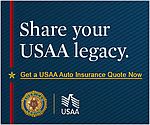 Arkansas Legion Family polo shirts

are now available to purchase.

The red shirt will be offered with a left breast pocket and in a ladies cut without the pocket. These 3-button shirts are a 50/50 blend of cotton and polyester.  The State Diamond is embroidered on the right side.  Legion Family is stitched on the left side above the pocket and on the left sleeve.

Net proceeds from the sale of these shirts support the Department of Arkansas Legion Family programs.

Order your Department of Arkansas  Polo Shirts  HERE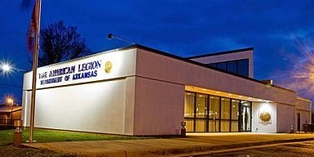 P.O. Box 3280 -- 7th & Victory Street Little Rock, AR 72203

Toll Free/Mobil Link: 1-877-243-9799

501-375-1104 -- Fax: 501-375-4236