2018-2019 Department Commander R.D. Kinsey

Post 74 North Little Rock, AR

For more information, please contact the American Legion Department Adjutant, at

(501) 375-1104, or visit the American Legion Department of Arkansas Website at: www.arlegion.org.
Committeeman. Other areas of service include Department Chairman of Internal Affairs and the Legislative Chairman.  He is also a member of the Department's Activities Committee and has served on the Children and Youth Committee.  In 2016-2017, Commander Kinsey was the Department's Southwest Area ViceCommander.

Freemasonry.  R.D. Kinsey served over forty-years as a Freemason.  He served in numerous offices including the Worshipful Master of two Masonic Lodges and a Worthy Patron for an Eastern Star Chapter. For ten years he served as the National District Grand Master for the Gulf Coast Jurisdiction of International F. & A.M.M., covering the states of Arkansas, Louisiana, Mississippi, Oklahoma and Texas. During his tenure the Gulf Coast experienced an increase in membership of well over 100%. In 1992 he was bestowed the last and highest degree of Masonry, the 33rd Degree of Inspector General by the United Supreme Council of Ancient & Accepted Scottish Rite of Freemasonry, and he remains an active member to date.

Community Servant. A Sherwood, AR resident since 1986, Kinsey is a member of the City of Sherwood Civil Service Commission and is the founding president of the Sherwood Citizens Police Academy Alumni Association.   He serves on several other boards and committees.

Personal.  R.D. has been married for 33 years to the love of his life, Dianna L. Kinsey, a retired assistant dean of the UALR Bowen School of Law.  She presently serves as Unit 74's president. They have two daughters both of whom graduated from the UA Fayetteville. Their oldest daughter is an MSW with the VA.  The youngest daughter is employed by a national company in their management trainee program and is based in Northwest Arkansas.  Both daughters are active members in Auxiliary Unit 74.  They are proud grandparents of two grandsons. Goal: To continue strengthening the Department by increasing the lines of communication stabilizing and increasing membership as we move toward our 2019 Centennial Celebration.


Welcome to

The American Legion

Department of Arkansas


Are you a member of

The American Legion?

Do you need to

Renew your membership?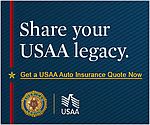 Arkansas Legion Family polo shirts

are now available to purchase.

The red shirt will be offered with a left breast pocket and in a ladies cut without the pocket. These 3-button shirts are a 50/50 blend of cotton and polyester.  The State Diamond is embroidered on the right side.  Legion Family is stitched on the left side above the pocket and on the left sleeve.

Net proceeds from the sale of these shirts support the Department of Arkansas Legion Family programs.

Order your Department of Arkansas  Polo Shirts  HERE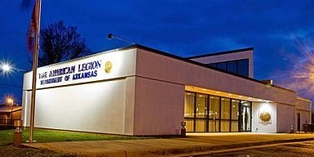 P.O. Box 3280 -- 7th & Victory Street Little Rock, AR 72203

Toll Free/Mobil Link: 1-877-243-9799

501-375-1104 -- Fax: 501-375-4236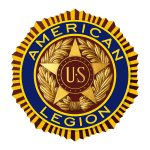 The Michael Vann Johnson Jr.  Post 74 of North Little Rock proudly endorses R.D. Kinsey for office of Commander, Department of Arkansas.  Kinsey is a Viet Nam Era Air Force veteran and is a retired federal civil service employee. He is a leader with a proven track record who has the ability to effectively communicate and network in all areas of life and business.   As a disabled veteran himself, Kinsey has committed many years to fighting for the rights and benefits of our veterans and their families.  He is an active and dedicated leader in the Department.  For 13 years, Kinsey has lead Post 74, noted for its involvement in many causes and functions across Arkansas.  He also served as Vice Chairman of the National Legislative Council of Arkansas and has held numerous appointments on the prestigious National Legislative Commission. Kinsey remains actively involved with the legislative agenda of the Legion, both nationally and statewide, and  currently serves as our District 15  Executive