********

********

********

********

********

____________________________________________________________

____________________________________________________________

Order your Department of Arkansas Polo Shirts HERE
Arkansas Legion Family polo shirts are now available to purchase.

The red shirt will be offered with a left breast pocket and in a ladies cut without the pocket. These 3-button shirts are a 50/50 blend of cotton and polyester.  The State Diamond is embroidered on the right side.  Legion Family is stitched on the left side above the pocket and on the left sleeve.

Shirts will be distributed beginning at our Department Convention in June.  Net proceeds from the sale of these shirts support the Department of Arkansas Legion Family programs

On the World Wide Web since 1998

Legion, Auxiliary & SAL emblems courtesy of The American Legion National Headquarters, Indianapolis, IN

Department of Arkansas Headquarters building photo courtesy of Past Department Commander Jake Greeling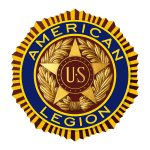 P.O. Box 3280 -- 7th & Victory Street Little Rock, AR 72203

Phone: 1-877-243-9799 (toll free)

501-375-1104 -- Fax: 501-375-4236

Welcome to

The American Legion

Department of Arkansas

Are you a member of

The American Legion?

Do you need to Renew

your membership?


A 2013 Gallup poll revealed that a slight majority of all parents claim to eat with their family at least six times a week.  Whether a gourmet meal, a backyard cook-out or just ordinary leftovers, the communication and camaraderie that occurs around a dinner table often strengthens family bonds as they provide respites from television, online media or other unproductive time-killers.

This is an activity that I would like to expand not just among The American Legion Family, but the communities in which our Legion families reside.
MORE
********

Itinerary for National Commander Denise H. Rohan's visit to Arkansas next month.
********

********

********

********

********