********

Department Commander's 2014 Chevrolet Impala Lt

Fully loaded, new tires, clean.  123,000 miles.  Asking $12,000.00 or best offer

Please contact the Department Adjutant, Bob Renner at 501-375-1104 or

********

********

********

********

********

********

********

********

********

____________________________________________________________

____________________________________________________________

Order your Department of Arkansas Polo Shirts HERE
Arkansas Legion Family polo shirts are now available to purchase.

The red shirt will be offered with a left breast pocket and in a ladies cut without the pocket. These 3-button shirts are a 50/50 blend of cotton and polyester.  The State Diamond is embroidered on the right side.  Legion Family is stitched on the left side above the pocket and on the left sleeve.

Shirts will be distributed beginning at our Department Convention in June.  Net proceeds from the sale of these shirts support the Department of Arkansas Legion Family programs

On the World Wide Web since 1998

Legion, Auxiliary & SAL emblems courtesy of The American Legion National Headquarters, Indianapolis, IN

Department of Arkansas Headquarters building photo courtesy of Past Department Commander Jake Greeling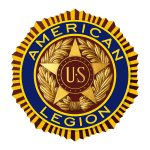 P.O. Box 3280 -- 7th & Victory Street Little Rock, AR 72203

Phone: 1-877-243-9799 (toll free)

501-375-1104 -- Fax: 501-375-4236

Welcome to

The American Legion

Department of Arkansas

Are you a member of

The American Legion?

Do you need to Renew

your membership?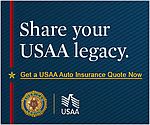 Thanksgiving is National Family Week

Family is obviously very important to me. I chose the theme for my year as national commander to be "Family First" not just because I am a wife, mother, grandmother, sister and daughter. My family is bigger than that. I extend family to include the fellow soldiers who I served with as a proud member of the U.S. Army. I use the term to describe my brothers and sisters who are military veterans or are loved ones of those who served. In short, The American Legion Family is my family.
READ
MORE