********

We are looking for volunteers for Friday, 15 December, at 07:00 hrs at Complete Care,  Inc. address below,

to load wreaths from the warehouse to the truck. Then unload at the truck at the ASVC-NLR around 10 am.

Everyone please be aware that the ASVC team may have a service so we need to be mindful of that,

so parking for the unloading will be in section D so we are out of the way of any services.

Please help get the word out on the Event (16 Dec.)  and loading and unloading (15th Dec.) the wreaths.

Complete Care, Inc.

8529 Riverwood Drive

North Little Rock

Headed south on I-430, take Maumelle Exit, enter onto Maumelle Blvd., then immediately transition to left lane,

Riverwood Drive is First street on left and Complete Care Inc. Is on the left

********

Department Commander's 2014 Chevrolet Impala Lt

Fully loaded, new tires, clean.  123,000 miles.  Asking $12,000.00 or best offer

Please contact the Department Adjutant, Bob Renner at 501-375-1104 or

********

********

********

********

********

********

____________________________________________________________

____________________________________________________________

                                    Order your Department of Arkansas Polo Shirts HERE
On the World Wide Web since 1998

Legion, Auxiliary & SAL emblems courtesy of The American Legion National Headquarters, Indianapolis, IN

Department of Arkansas Headquarters building photo courtesy of Past Department Commander Jake Greeling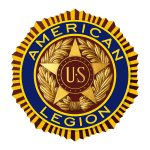 P.O. Box 3280 -- 7th & Victory Street Little Rock, AR 72203

Phone: 1-877-243-9799 (toll free)

501-375-1104 -- Fax: 501-375-4236

Welcome to

The American Legion

Department of Arkansas

Are you a member of

The American Legion?

Do you need to Renew

your membership?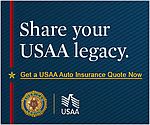 Arkansas Legion Family polo shirts are now available to purchase.

The red shirt will be offered with a left breast pocket and in a ladies cut without the pocket. These 3-button shirts are a 50/50 blend of cotton and polyester.  The State Diamond is embroidered on the right side.  Legion Family is stitched on the left side above the pocket and on the left sleeve.

Net proceeds from the sale of these shirts support the Department of Arkansas Legion Family programs

National Commander Rohan:

January 2018 Mid-Winter Conference & Training

********

********