Welcome to

The American Legion

Department of Arkansas


On the World Wide Web since 1998


Are you a member of

The American Legion?

Do you need to

Renew your membership?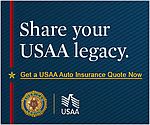 Arkansas Legion Family polo shirts

are now available to purchase.

The red shirt will be offered with a left breast pocket and in a ladies cut without the pocket. These 3-button shirts are a 50/50 blend of cotton and polyester.  The State Diamond is embroidered on the right side.  Legion Family is stitched on the left side above the pocket and on the left sleeve.

Net proceeds from the sale of these shirts support the Department of Arkansas Legion Family programs.

Order your Department of Arkansas  Polo Shirts  HERE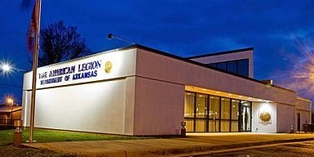 P.O. Box 3280 -- 7th & Victory Street Little Rock, AR 72203

Toll Free/Mobil Link: 1-877-243-9799

501-375-1104 -- Fax: 501-375-4236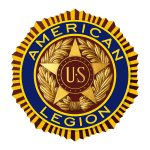 ____________________________________________________________

____________________________________________________________

The December 2018 issue of

Legion, Auxiliary & SAL emblems courtesy of The American Legion National Headquarters, Indianapolis, IN

Department of Arkansas Headquarters building photo courtesy of Past Department Commander Jake Greeling

****************

Jess Woody, also known as Woody the Clown, passed on Monday, Dec 10th (More Info)
****************

NEW - Training Resources available..... Click HERE
****************

****************

Two National Commander's Incentive Programs for this year

****************

****************

THE NATIONAL VETERANS EMPLOYMENT & EDUCATION COMMISSION AWARDS

and recognized individuals across the country who had established outstanding records

in the employment and retention of workers with disabilities.

****************

THE AMERICAN LEGION DEPARTMENT OF ARKANSAS

CENTENNIAL ARKANSAS CHALLENGE COIN

You may pick up your order at Department Convention, Department Legion College, or Department Headquarters

at no additional cost, or we will mail your coin(s) and pin(s) for a $2 shipping per coin.

Our initial order is limited, and should additional stock be required there could be a 6 to 8 week delay.

We will let you know if any delays are expected in filling your order.

For more info, please contact Department Adjutant Bob Renner at 1-877-243-9799.

Thank you for your Support!

****************


The Department Headquarters will be closing at 12:00 on Friday, December 21st, 2018 in observance of the Christmas Holiday and will reopen Wed, Dec 26th at 0730.

The Department Headquarters will be closing at 12:00 on Monday, December 31st, 2018 in observance of the New Year Holiday and will reopen Wed, Jan 2nd, 2019 at 0730.

The Headquarters Staff would like to thank everyone throughout the Department of Arkansas

for their help and support throughout the year.

Everyone have a Merry Christmas and Happy New Year.