Sign Up to receive important eMail messages from

Department & National sources

The Department of Arkansas is gathering eMail addresses from its Legion Family members.

This is an earnest effort to "get the word out" as news & information becomes available

from members like you about what is happening at your Post/Unit/Sq, in your

Community; and Department & National news & information.

Please take a moment to fill out the form below to submit your

contact information so that we may add you to our Department eMail Mailing list.

Your information will be kept private.

Your phone number is NOT required, and WOULD NOT be made public or released to any third party.

We respect your privacy and you can have your eMail address removed from our database

Thank You!

Legion Family eMail Mailing List Sign-Up Form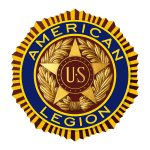 P.O. Box 3280 -- 7th & Victory Street Little Rock, AR 72203

Phone: 1-877-243-9799 (toll free)

501-375-1104 -- Fax: 501-375-4236

Welcome to

The American Legion

Department of Arkansas